Grow a profitable and scalable digital agency with training from Jeff Sauer
Turn your business into a cash-cow with this in-depth Agency Jumpstart Course
Invest in the Agency Jumpstart Course Today
Discount: One Payment of $1,997.
Pay in full today and save $379 off the 8-pay option instantly!
8 payments of $297.
Pay just $297 today, and then 7 payments spaced 30 days apart.
THE DOORS ARE CLOSING IN...
Entrepreneurs: stop getting in your own way

Does your agency life make you feel like a mouse on the wheel?
Are you simultaneously reinventing the wheel with each new deal?
Then I found you just in time. What follows may be one of the most important decisions you make about your business. It will set you up for growth, scale and profit for years to come.​

What if you had been given a roadmap to bring your company within reach of achieving your goals?

What if alongside that roadmap you were given a box of tools and a guide to walk you through the tough decisions?

What if you dedicated a few hours a day to working on your business, instead of in your business?

If you made that investment in your business, your future will be as bright as the picture we just painted.

I will take you there. ​

Your successful agency journey
It's one year from now.

You stopped reinventing the wheel and getting stuck in the rat race.

You have reached your goal of increasing your business by 100%.

You have gained efficiency, while eliminating much of the daily stress and uncertainty that used to go along with working longer hours.

Your business now runs smoothly. Processes are now in place that were never there before.​

You can finally take a vacation without looking at your phone every 2 minutes.

You wish you would have done this years ago.

Introducing the Agency Jumpstart Course

A step by step framework for making your vision a reality

Here's what you will get out of this course:
A toolkit for running your agency
Have you ever wished there was an easy button for your agency? This is the next closest thing

​
Practical, step-by-step guides
Work through all aspects of your business with the help of templates and advice from agency owners just like you
Habit-forming business focus
You spend more time working on your agency than you do sleeping.
Start off each day by building a bright future for your company
The secrets of the best agencies
You are about to join an exclusive club of successful agency owners.
Learn directly from a 5-time Inc 5000 fastest growing agency in the US
You can build an agency of your dreams. I'm living proof.
I'm Jeff Sauer, founder of Jeffalytics. I worked for 5 years building my agency from 5 to 50 people, learning the hard way how to multiply growth by over 500%. During this time I was named CIO of the Year, founded an industry association called MnSearch and won the 32 under 32 award in the Twin Cities.

I've been in the trenches recruiting new hires, putting out client fires and building a profitable agency. My agency grew so rapidly we made the Inc. 5000 list five times from 2010-2014. Throughout it all, our company maintained a great culture and won numerous best places to work awards.

When my agency grew so fast, I learned how important it is to find the right talent for growing an agency business. In 2014 I created the first ever digital marketing certificate program at the University of St. Thomas to train the next generation of digital marketers.

I struggled through the transition from full-time employment to freelancer to building a strong team. I know what it feels like to be overwhelmed by the entrepreneurial journey. That is why I developed the Agency Jumpstart Course to help entrepreneurs build smarter, more profitable businesses.

From one entrepreneur to another, I toast to your upcoming success.
So you want to grow a healthy business.
Basically, you have 3 options:
Option #1: Figure it out yourself
If you are stubborn like me, your first instinct is to figure it out by yourself.

You search Google for answers to your questions (i.e. "Can I afford to add employees?") and get annoyed with the contradictory results and blog posts written by people who clearly don't understand your industry.

Or you attend conferences to rub elbows with other business owners. That $2,000 trip to San Diego is worth it when you get to commiserate with other business owners over the "free" happy hour beers in some ballroom with cruise ship carpeting that hosted a medical tourism conference yesterday and a wedding this weekend.

You spend too much time on the phone with your accountant or attorney, seeking their opinion about your business. They keep on saying nice things about your business, so you must be doing something right. Or are they just saying nice things because you are paying them by the hour?

There will be doubts in your mind of whether you have created a healthy business or if you have just gotten lucky. These doubts will stay with you from now until you reach "retirement" (but you may never retire, because you love the work so much).

After years of long hours, you will eventually decide to invest in an "expert" opinion to give you peace of mind.

Option #2: Hire a business coach

Here's what I did. After several years of winging it with my business, I finally decided to seek professional help. This came in the form of a consultant that charged us $6,000 a day to talk about our business (we talked him down from his normal rate of $9,000).

For our multi-million dollar agency, this was money well spent. We talked, we found clarity, and we worked through answers to our most important questions.

It was worth every penny.
Option #3: Make an investment in your business today

Not every business is ready to hire an expensive business coach, and not every business needs one. If you are a freelancer or small agency, there is no need to invest in a $6,000 a day consultant.

What you really need is an operating framework to use while you grow your business. You need to dedicate time to focusing on your business, and you need an advocate to support you along the way.

I have structured the Agency Jumpstart Course to help you through each step of your agency journey, and I have priced the course to be an affordable investment for any agency owner.
Invest in the Agency Jumpstart Course Today
Discount: One Payment of $1,997.
Pay in full today and save $379 off the 8-pay option instantly!
8 payments of $297.
Just 1 payment of $297 today, and then 7 more payments spaced 30 days apart.
THE DOORS ARE CLOSING IN...
Topics we cover in the Agency Jumpstart Course
How much should you charge?

Positioning yourself in the market
Business types and tax implications
This course is for struggling entrepreneurs who are seeking:
A roadmap and action-based planning tools to help grow into a healthy business

To create a business that can successfully run without them
​To remove all the "winging it" from financial forecasting
​To develop a new habit of regularly "working on the business of the business"
​To understand the process of building a high-functioning team
​To avoid making common mistakes that negatively affect profits
​To avoid getting their asses kicked
This course may not be for you if...

You aren't serious about taking your income to the next level
You aren't ready to commit to the regular habit of "working on your business" for at least an hour every weekday for the next few weeks.
Your agency has already achieved over $10 million in revenue and has over 100 employees
You are not planning to develop in-demand skills that allow you to thrive as a consultant and agency owner
The Agency Jumpstart Course consists of 5 modules

Each module guides you through the most important phases of your business
MODULE 1: Profitable Agencies
This modules provides a common understanding of terminology and concepts that are most important for agency owners.
What does a well run and profitable agency look like? What does it mean to be a profitable agency?

What are some business models that we can use to grow our agency?

​Topic 1: Agency fundamentals
Bonus and Downloadable

Revenue Models for Consultants
Revenue Models for Agencies
Service Niche Checklist
Client Niche Checklist

MODULE 2: Business Development
Agencies have 99 problems, but business development shouldn't be one.

This module provides insights in how you can build a perpetual customer machine.

Learn how to find high paying customers and weed out the bad ones. Hear case studies of battle-tested strategies for business development, and gather tactics that you can apply right away.

Have you ever wanted to follow the step-by-step blueprint of a 5-time Inc. 5000 award winning digital marketing agency? Then you need to pay attention as I share wisdom that you can apply over and over again throughout your career.


​Topic 2: Business development
​Topic 3: Filling your funnel
Bonus and Downloadable

Competitive Advantage Template
Deal Close Matrix
Sales Close Rates
Steps To Closing The Deal
Client Budget Cycles
Relationship Advice For Agencies
Bad Client Checklist
MODULE 3: Growing Your Agency
In an agency, human capital is your biggest expense, but it is also your greatest asset.

This module gives you a framework for making good on your biggest investment: people.

During this module we'll be covering topics like

* When should you hire employees?

* How do you project employee salaries and how does this affect profitability?

* How do you maintain company culture while growing?

The steps you take in developing your agency will make a huge difference as you scale.

This module provides a reality-check for when you should be making these decisions in your business.
​Topic 4: Growing your agency using process
​Topic 5: Growing your agency with people
Bonus and Downloadable

Client Onboarding Checklist
Good Account Managers
Cash Flow Management Spreadsheet
Employees vs Contractors
Flow Of Recognizing You Need To Hire
Sample Aptitude Test
MODULE 4: Long Term Planning
Anyone can find clients, but it is a lot harder to build a business that lasts.

This module gives you the building blocks to graduate from fledgling freelancer to thriving business owner.

What is the most profitable part of your business? If you were hit by a bus, would your company go under?

Learn how to structure your business for maximum profitability, the financial realities of running an agency, and strategies for exiting your business down the line.

​Topic 6: Business planning
Topic 7: Business operations
Bonus and Downloadable

Organization Chart Template
Profit Opportunities
Client Relationship Grades
Revenue Planning Matrix
Budget to Actual
MODULE 5: Temptations To Avoid
Not every idea we have is a good idea. In fact, most ideas are not worth our time.

This module gives you a decision-making framework for how to evaluate each opportunity that comes your way.

As agencies grow, the temptation will be to expand beyond the zone of comfort and outstretch expertise. Are these ideas the future of your business or the beginning of the end?

Learn how to make the right decisions for your business, adjust your state of mind, and increase your chances of sustainable success.

​Topic 8: Don't get your butt kicked
Bonus and Downloadable

Agency Success Checklist
What Makes Your Agency Great
Group Coaching Calls with Jeff
For each group coaching call, we will get together to discuss what you have learned through your course lessons, and answer specific questions you have about your business. These highly valuable coaching calls give you answers to the questions that will help shape your business for years to come.
INVEST IN YOUR BUSINESS NOW
When you enroll, you'll get access to all of these business building tools
5 Online Training Modules Revealing the entire Agency Jumpstart system

. These modules are packed with 44 high definition videos, lesson transcripts and guides

​

Private community

of entrepreneurs where you can engage with Jeff and other agency owners through Facebook and private forums

BONUS: 25+ Spreadsheets, checklists and frameworks

to Jumpstart your business (Value: $1,000)

BONUS: 8 Group coaching calls with Jeff

where he answers your specific business questions (Value: $1,000)

BONUS

: Agency success guide (Value: $500)

NEW BONUS

: 6 months of follow up group coaching calls with Jeff (Value: $750)

NEW BONUS

: 12 months of private 1-on-1 coaching with Jeff via your own forum thread only you and I have access to (Value: $2,000)
NEW BONUS: Sales Jumpstart Mini-Course training program ($2,000 value)
TOTAL BONUS VALUE: $7,250
BUT, YOU GET ALL THESE FOR ONLY $1,997
Invest in the Agency Jumpstart Course Today
Discount: One Payment of $1,997.
Pay in full today and save $379 off the 8-pay option instantly!
8 payments of $297. Just 1 payment of $297 today, and then 7 payments spaced 30 days apart.
THE DOORS ARE CLOSING IN...
I learned more in this course than I have pretty much all the other courses I've taken in my life. The great thing about this course is that everything is actionable. It's not all theory, it's all actionable and Jeff makes it very easy to take action with the handouts and spreadsheets.

The biggest thing that the Agency Jumpstart Course saved me from was instead of entering into a partnership with another freelancer, I decided to remain independent. Based on what I learned from the course, and the personal feedback I got from Jeff, I broke off that relationship amicably. It saved me from making irreversible mistakes with my business. That alone was worth a lot of money that I could have wasted in the future.

And if you are worried about the investment, this course can easily save you tens of thousands of dollars of mistakes in the future. Depending on how big those mistakes are, it could even be hundreds of thousands of dollars. I feel confident in saying that it can save you tens of thousands of dollars over just a few years.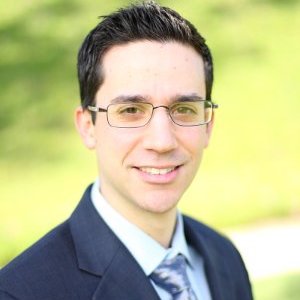 ALVARO BERRIOS
Google AdWords Expert
Jeff's course is like getting an MBA in running an Agency. Intense, thorough, rich in detail, and taught by someone who has lived the agency life and started and scaled a successful agency. This is not theoretical knowledge – these are hard-learned lessons, taught by an entrepreneur who is excellent at teaching.

Seriously, this course is not for the faint of heart. If you are truly interested in becoming a freelancer, starting an agency, or growing an existing agency, this is the course for you – it's probably the best investment in yourself you can make. You'll learn details on the best business models; how much to charge clients; what clients you should go after (and how to say no to the 70% of clients you shouldn't be going after); how to differentiate yourself in the market; how and when to hire employees, etc. There is so much great information in this course.

I can't recommend Jeff's Agency Course highly enough. Even though I've run businesses for years, I learned a lot and wish I had had a course like this earlier in my career. Take this course – you will not regret it!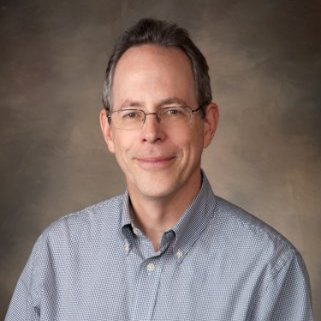 FRED PIKE


SEO & PPC Expert
Your questions about Agency Course
When do the class lessons start?
Can I complete the Agency Course at my own pace?
How much time do I need to dedicate?
Will you have a module on how to decide which market to serve in my agency? I am starting my business from scratch.
Will one of the modules be business ops-focused?
Will you be covering financials vs hiring process in the course?
Will your course cover what a real team looks like? I want to remove myself from day-to-day operations to focus on building my business.
What time will you be holding the coaching calls?
Invest in the Agency Jumpstart Course Today
ENROLLMENT IS ENDING SOON
Discount: One Payment of $1,997.
Pay in full today and save $379 off the 4-pay option instantly!
8 payments of $297.
Just 1 payment of $297 today, and then 7 payments spaced 30 days apart.
THE DOORS ARE CLOSING IN...